3D Printing Services in Singapore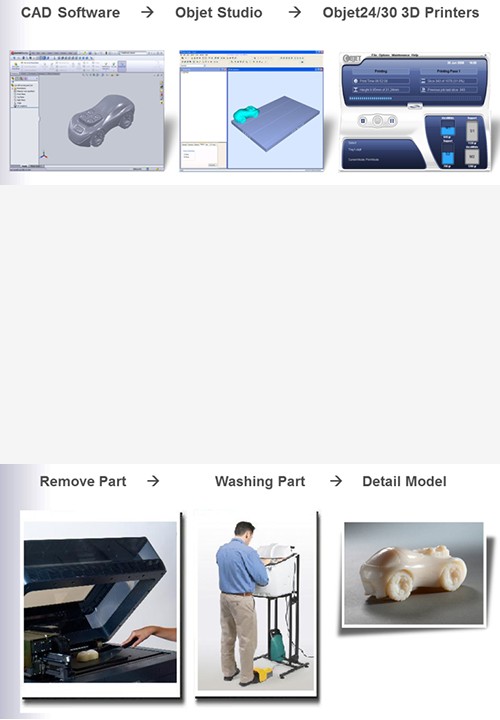 Combining different materials is not always possible with traditional methods due to the high costs involved and the different chemical properties that make combining difficult, if not impossible. 3D printing has put an end to all this, due to the constant innovation involved in bringing out its full capabilities. While traditional methods involve a lot of wastage in materials, we assure you that 3D printing not only minimizes wastage, but also makes use of less energy. Thus, we will help you in saving your manufacturing costs. With so many benefits, it is no wonder that progressive marketers prefer Creatz3d's 3D printing services.
It is now possible to print your designs with the most efficient 3D printing technology available. Just email us your 3D design in STL file format and we shall provide you with a quotation for your print job. You can look forward to receiving your prototype, perfectly executed in a quick and efficient manner, thanks to our 3D printing services in Singapore.
Metal 3D Printing Services is not available. For more material options, please kindly Email us for more information.
Steps to our 3D Printing Services:
Send us your ready 3D design using any 3D CAD software in STL file format
Let us know your requirements for your prototype
We shall then use our 3D Printing Systems' built-in software to find out whether your design is suitable for 3D printing. The in-built software of 3D Printing Systems can convert any STL file output (including support materials) into 3D model print paths.
Once your 3D design is verified and confirmed, we fix the amount of materials used, as well as the duration required to create your design before sending you a quotation.
Once you agree to the quotation sent by us, your prototype is printed in 3D. Stratasys's PolyJet and FDM technologies make it possible to build any 3D prototype and its support material – layer by layer, from top to bottom.
Support materials are separated after the fabrication process is executed. Once completed, your prototype will be ready for collection.
Frequently Asked Questions
How do I convert 3D design into STL file format?
Answer: Click here to find out how.
Can you create a 3D print based on a 2D image?
Answer: No, we need your 3D design in STL file format.
If I gave you dimensions for my design, will you be able to provide a quotation on the basis of that?
Answer: No, we will not be able to provide you with a quotation based on dimensions, as we have to consider factors such as:
Complexity of your design
Amount of materials used
Labour hours required to clean your prototype